Heritage
Introducing the DC Heritage Collection. It's our duty to reissue some of DC's most iconic styles - focusing on informing a new generation of skateboarders on the golden era of skate footwear.
Introduced in 1998
THELYNX
This limited offering of THE LYNX had us digging deep in our vast archives. Back in 1998 a handful of pairs were made exclusively in this colorway for the DC team to test the LYNX while the shoe was still in the development stages. The following year a similar colorway made it into production and became an instant classic. Thanks to much of Josh Kalis' Transworld Sixth Sense video part being filmed around this time, This rider colorway attained Holy Grail status and had people scratching their heads asking "But what are those?!"

Now you can check that 20 year old bucket list and wear the colorway that was never was.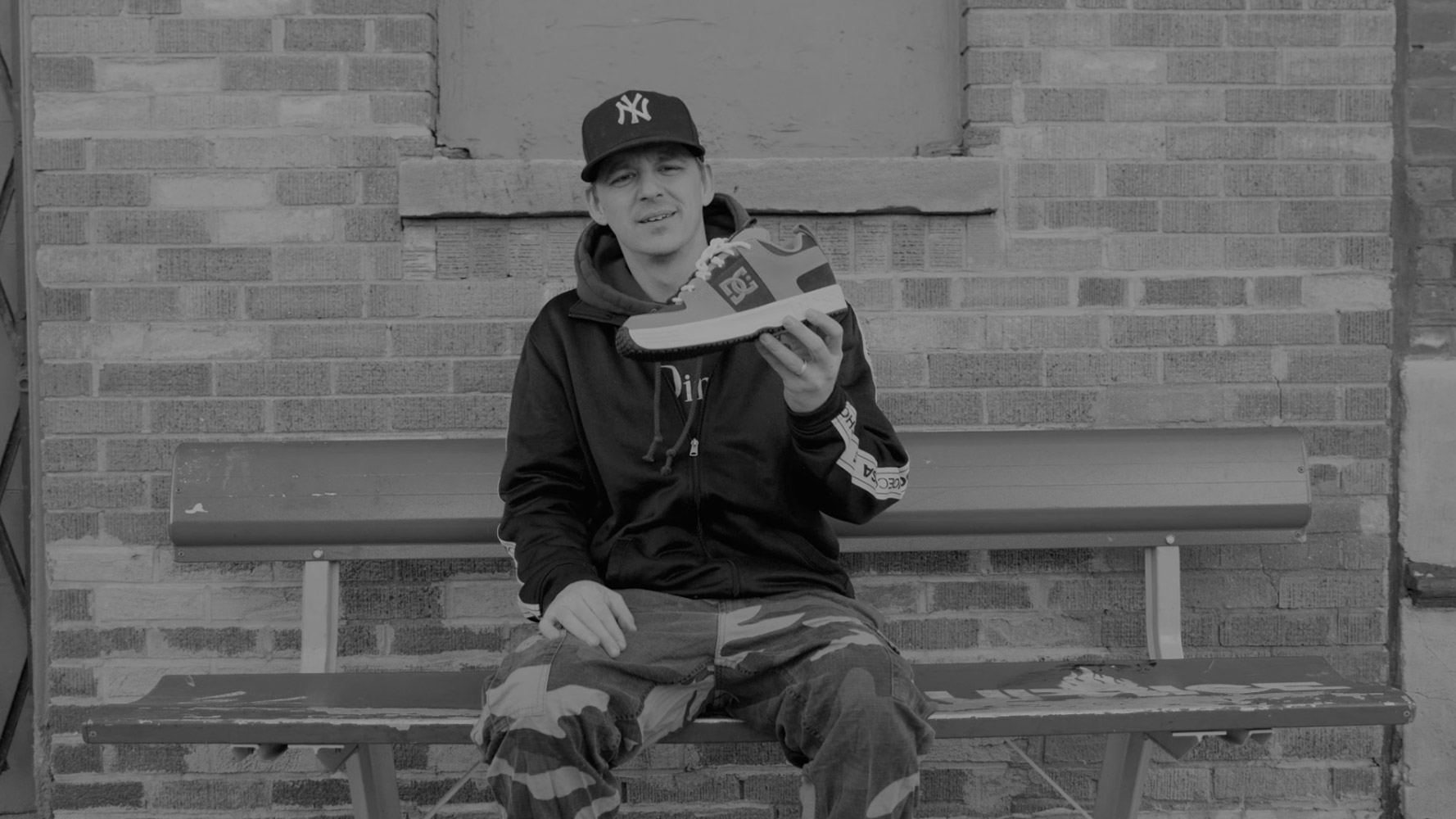 " It's really rad to be tied into something that's so influential at DC and so iconic in Skateboarding."
"When I was shooting my Sixth Sense part DC sent me a Lynx colorway, all of a sudden there was this huge demand for that specific colorway."
Introduced in 1998
THELYNX
A DC team favorite and industry staple since the late 90s. The Lynx was synonymous with DC Shoes team riders such as Josh Kalis and Brian Wenning before they both attained pro model status. The Lynx quickly became the go to shoe in skateboarding during the turn of the decade.

2018 is the 20th anniversary of the Lynx.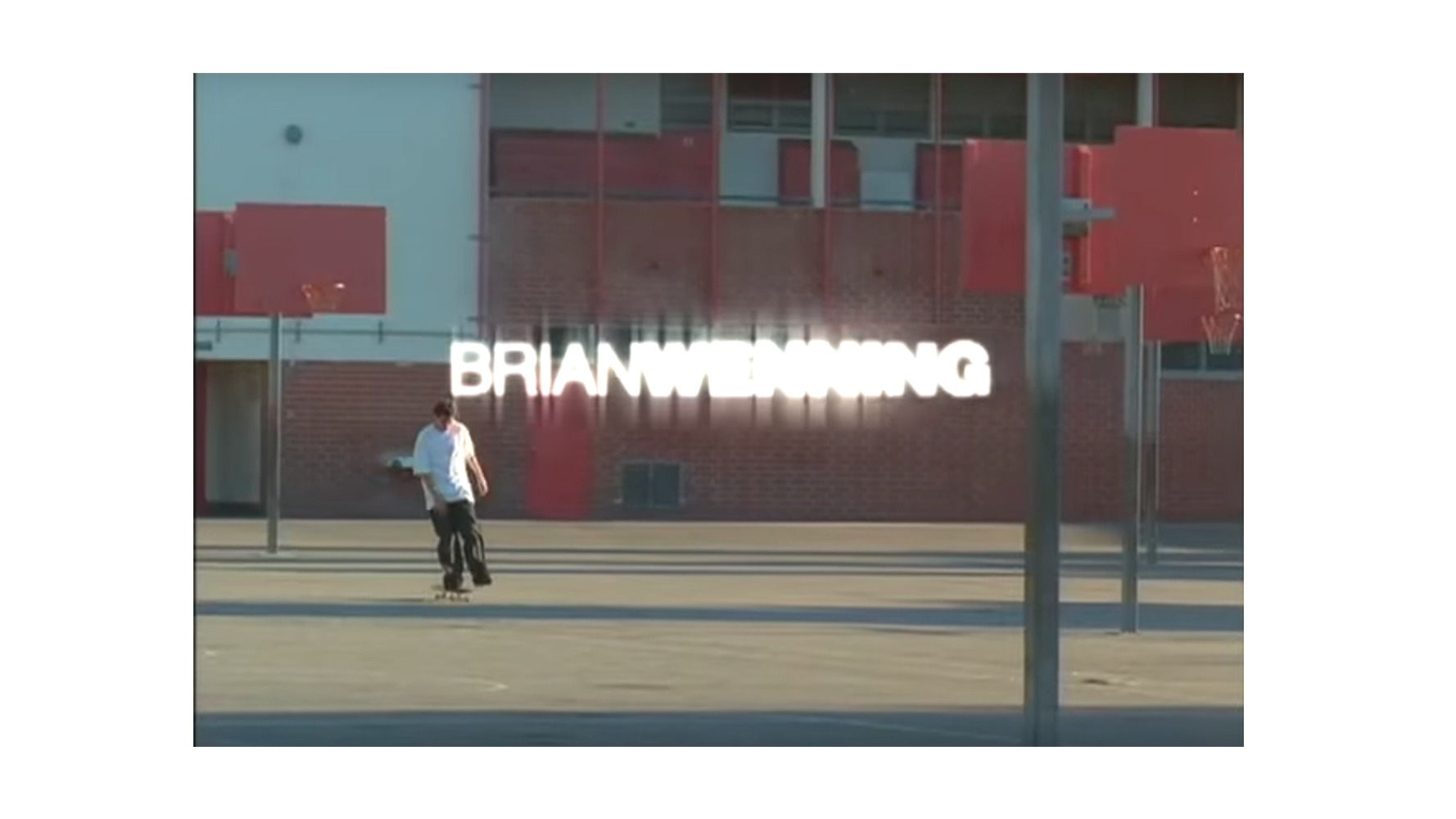 One place (trip, trick or event) that stands out in your mind that you experienced in The Lynx and why that time is significant to you?

Switch Backside 180 down the Love gap. Transworld Skateboarding cover in my Navy /Baby Blue sample Lynx , photo by Ryan Gee ... I made the vision of doing it happen from off a curb then to the Love gap .. which is crazy ...and Gee made the photo so dope from the top of the Love Park sign, so that day was phenomenal...
Your biggest life change since the first release?

There been too many to put down man, so I'd say ... best feeling in them was either Switch Backside Smith, DWP hubba Miami and Switch Back 180 Love Park fountain those two for sure felt amazing.
Introduced in 1994
THEDW1
The Danny Way signature model was the very first DC Shoe to hit the market back in 1994. Its impact was immediate and shifted the way people thought about skateboarding footwear.

Almost 25 years after the original release, we pay homage to its legacy by reissuing a limited quantity at select retailers worldwide.
"This is my first pro model shoe ever and the first DC Shoe ever."
"I always believed that DC was built on innovation, taking risks and leading with that mentality of innovation and progression into athletic skateboard footwear."
FindaStore
Shop List
FAST TIMES

121 Swanston St.
Melbourne, VIC, AUSTRALIA


FAST TIMES

189 Elizabeth St.
Brisbane City, QLD, AUSTRALIA


BEYOND SKATE

15 Howard St.
Perth, WA, AUSTRALIA


BEYOND SKATE

470 Whitfords Ave
Hillarys, WA, AUSTRALIA


1991 SKATE SHOP

7/2 Cantonment St.
Fremantle, WA, AUSTRALIA


TWENTY FIFTY TWO

83B Hindely St.
Adelaide, SA, AUSTRALIA


PRECINCT SKATE SHOP

Shop 2, 2527 Gold Coast Highway
Mermaid Beach, QLD, AUSTRALIA


DEF MFG CO LTD

82 Pitt St.
Auckland, NZ, NEW ZELAND


NINETIMES

1111 Louise Ave
Saskatoon, SK, CANADA


ADRIFT

116 Spadina Ave
Toronto,ON, CANADA


EXO

260 Rue Saint-Joseph Est
Qebec City, QC, CANADA


PRO SKATES

6451 Quinpool Rd
Halifax, NS, CANADA


DIME STORE

632 St Laurent Blvd
Montreal, QC, CANADA


MENU SKATE SHOP

332 Water St. Unit # 170
Vancouver, BC, CANADA


BIRLING

562 Somerset St. W Suite A
Ottawa, ON, CANADA


35TH NORTH

1100 E Pike St.
Seattle, WA, USA


35TH AVE

28717 Pacific Hwy S.
Federal Way, WA, USA


TACTICS

375 W 4th Ave
Eugene, OR, USA


KRUDCO SKATES

371 Park Ave
Rochester, NY, USA


ORCHARD CLOTHING

156 Harvard Ave
Boston, MA, USA


KINETIC SKATEBOARDING

3906 Concord Pike
Wilmington, DE, USA


NJ SKATESHOP

91 Hudson St.
Hoboken, NJ, USA


THEORY SKATE SHOP

32 Main St.
Northampton, MA, USA


HOMEBASE SKATESHOP

29 West 4th St.
Bethlehem, PA, USA


HOLISTIC

516 Penn Ave
West Reading, PA, USA


LABOR

46 Canal St
New York, NY, USA


TRAVEL

19 E Westfield Ave
Roselle Park, NJ, USA


NOCTURNAL

533 South St.
Philadelphia, PA, USA


SEASONS

211 Lark St.
Albany, NY, USA


ONE UP

1923 E Carson St.
Pittsburgh, PA, USA


PRECISION

2005 Y St.
Lincoln, NE, USA


303

1338 E Colfax Ave
Denver, CO, USA


SALTY PEAKS

3055 E 3300 S
Salt Lake City, UT, USA


UPRISE SKATE

1820 N Milwaukee Ave
Chicago, IL, USA


ESCAPIST

405 Southwest Blvd #100
Kansas City, MO, USA


ZOMBIE BOARDSHOP

15100 Buck Hill Rd
Burnsville, MN, USA


PREMIER

10 Weston St. SE
Grand Rapids, MI, USA


BLACKLIST

231 Walnut St.
Lawrenceburg, IN, USA


EMBASSY SKATE SHOP

3347 N High St.
Columbus, OH, USA


DAMAGE

1904 W Superior St.
Duluth, MN, USA


FTC SKATE

1632 Haight St.
San Francisco, CA, USA


BILL'S WHEELS

1240 Soquel Ave
Santa Cruz, CA, USA


COWTOWN SKATEBOARDS

215 W University Dr.
Tempe, AZ, USA


BROOKLYN PROJECTS

7427 Melrose Ave
Los Angeles, CA, USA


PACIFIC DRIVE

756 Thomas Ave
San Diego, CA, USA


GRANDEUR

215 N Coast Hwy
Oceanside, CA, USA


SKATEPARK OF TAMPA

4215 E Columbus Dr.
Tampa, FL, USA


WEST SIDE SKATE SHOP

39332 US-19
Tarpon Springs, FL, USA


BLACK SHEEP

830 Lamar Ave
Charlotte, NC, USA


BLUE TILE

621-23 Harden St
Columbia, SC, USA


HUMIDITY

515 Dumaine St.
New Orleans, LA, USA


CSS

5909 NE 80th Ave
Portland, OR, USA


SKATE WAREHOUSE

747 Buckley Rd
San Luis Obispo, CA, USA


DESTRUCTIBLE

Colima 242, Roma Nte.
06700 Ciudad de México, CDMX, MEXICO


RAPSIDE

Paseo Ahumada 85
Santiago, Región Metropolitana, CHILE


DC STORE

Avenida Vicuña Mackenna 7110
Santiago, Región Metropolitana, CHILE


DC STORE

Andrés Bello 2425, Local 4193
Región Metropolitan, Santiago, CHILE


DC STORE

Av. Américo Vespucio 1501
Región Metropolitan, Santiago, CHILE


ROOSEVELT SQUARE

R. João Guimarães Rosa, 149
Consolação, São Paulo, SP, BRAZIL


AMBIENTE

R. T-30, 2621 - St. Bueno
Goiânia, GO, BRAZIL


DC STORE

Avenida Brigadeiro Faria Lima, 2232 LOJA D-05/10 Piso 1
São Paulo, SP, BRAZIL


LOCKWOOD BVBA

Lange Klarenstraat 29
2000 Antwerpen, BELGIUM


OLLIEWOOD

19 Rue des Capucins
1313 LUXEMBOURG


STOEMP - SPRL 33CHENOYS

Rue des Wallons 14
348 Ottignies-Louvain-la-Neuve, BELGIUM


EXTREME DISTRIBUTION S.R.O.

Jugoslávská 180/15
120 00 Praha, CZECH REPUBLIC


SNOWBOARD ZEZULA S.R.O.

Palackého tř. 170
612 00 Brno-Královo Pole, CZECH REPUBLIC


POPNAME

Zahradní 1242
264 01 Sedlčany, CZECH REPUBLIC


SIROP D'ERABLE SKATESHOP

Cours d'Alsace-et-Lorraine
33000 Bordeaux, FRANCE


SNOWBEACH WAREHOUSE

30 Blvd Richard Lenoir
75011 Paris, FRANCE


STARCOW

64 Rue Saint Honoré
75001 Paris, FRANCE


ABS LYON

18 Rue Sainte-Hélène
69002 Lyon, FRANCE


SELECT

26 Rue Mignet
13100 Aix-en-Provence, FRANCE


SO HOT RIGHT NOW (SHRN)

Klenzestr. 16
80469 München, GERMANY


BONKERS

Klappergasse 11
60594 Frankfurt am Main, GERMANY


SKATEDELUXE OHG

Am Heuberg
37308 Schimberg, GERMANY


BLOW OUT AUTHENTIC SNOWBOARD U SKAT

Juliuspromenade 15
97070 Würzburg, GERMANY


MADE IN GMBH

Hahnenstrasse 20
50667 Köln, GERMANY


CALIFORNIA SPORTS

Via Brunetto 100/102 - Frazione Ceretta
10077 San Maurizio Canavese, ITALY


TOMS

De Clercqstraat 25
1053 AA Amsterdam, NETHERLANDS


MANUS SKATESHOP

Papestraat 19
2513 AV Den Haag, NETHERLANDS


BONK

Veemarktstraat 68
4811 ZJ Breda, NETHERLANDS


SESSION OSLO / BERGEN

Strandgaten 14
5013 Bergen, NORWAY


STRESS OSLO

Grensen 19
0159 Oslo, NORWAY


THE DROP OSLO

Storgata 4
1607 Fredrikstad, NORWAY


UNION FIVE HELSINKI

Mannerheimintie 14-20
00100 Helsinki, FINLAND


BEYOND JYVASKYLA

Kauppakatu 18
40100 Jyväskylä, FINLAND


REAL DEAL OULU

Kirkkokatu 20
90100 Oulu, FINLAND


HOLLYWOOD STOCKHOLM

NORRLANDSGATAN 14
11143 Stockholm, SWEDEN


HOLLYWOOD GOTEBERG

Östra Hamngatan 15
41110 Goteberg, SWEDEN


THE CHILL STORE

Záporožská 2
851 01 Petržalka, SLOVAKIA


PARANOIA SKATEBOARD

2, Löwengraben
6005 Luzern, SWITZERLAND


DOODAH ZÜRICH

Europaallee 3
8004 Zürich, SWITZERLAND


SIZE?

32-34 Carnaby St.
London W1F 7DW, UK


SLAM CITY SKATES

37 Endell St.
London WC2H 9EE, UK


BLACK SHEEP

36 Dale St.
Manchester M1 2HN, UK


INSTANT

1-15-5-3F Kitasakae Urayasu
Chiba, JAPAN


TIZZ

87-3-3F Yamano-cho Funabashi
Chiba, JAPAN


ACTION BLUE CHIP

5-18-17 Sakae Naka-ku Nagoya
Aichi, JAPAN


BEAMS SURF&SK8

3-24-7 Jingumae Shibuya-ku
Tokyo, JAPAN


Alley-OOP

12-1 Tago Miyagino-ku Sendai
Miyagi, JAPAN


ATMOS

4-29-4 Jingumae Shibuya-ku
Tokyo, JAPAN


PROV

4-28-18 Jingumae Shibuya-ku
Tokyo, JAPAN


SONNY LABEL

1-1-3F Motomachi Chigasaki
Kanagawa, JAPAN

There are no products matching the selection.